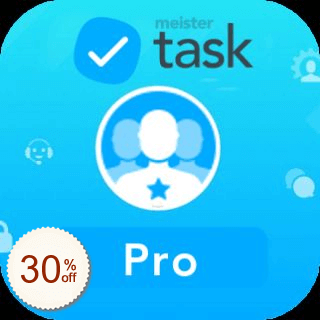 Pro - annually
$99
Business - annually
$249
How busy work, look at the messy computer desktop to know. With the further convenience of smartphones, instead of carrying a heavy computer, it is better to store the critical schedule on the mobile phone app. From then on, we can say goodbye to the confusion of being lost and scattered, which improves work efficiency and reduces the burden of mental memory. If you also have such worries and expectations, it is better to use MeisterTask, a powerful schedule management software, to take you on a model worker's brand-new road.

Like office software, we should have the consciousness of simple design, simple operation, and convenient intercommunication. MeisterTask supports mobile devices, web browsers, Windows, and Mac, which realizes the platform's synchronization. It means that in addition to meeting the personal task management, it also helps the real-time communication and communication visualization of teamwork. The software login interface also supports the office 365 account login.

After using MeisterTask, you can find a task management tool with a beautiful interface, personalization, and professionalism, which can be used for a long time.

MeisterTask has two core advantages:
* The Kanban view mode is better than the traditional list view mode;
* Support multi-dimensional task classification, flexible label definition function, and list setting function.

Software advantages:

High appearance
* Change background image
* Change the task list icon (the form will be more lively and exciting)
* Change the color of a task list

Full platform + cloud synchronization
* Web + MAC + Windows + iOS + Android

The main functions are free of charge

Complete professional functions
* Support email to add tasks to any list
* Support subscription schedule to calendar software
* Support for custom labels
* Support Markdown syntax
* IFTT can be designed and operated by professional users
* Automatic operation (advanced version)
* Task statistics

Time recording function
The timing function is essential. Naturally, it should be combined with the schedule management software, but only MeisterTask can do it.
Caractéristiques
Classement des meilleures ventes:
Questions et réponses de clients
Recommandations