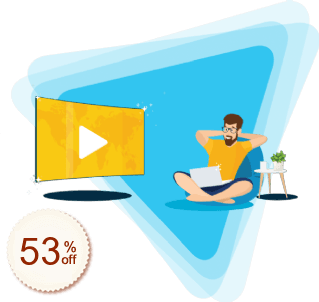 Code promo hide.me VPN 61,4% de remise
Code Promo :
1 Month
$12.95
1 Year
36% off $99.92
24 Months + 2 months FREE (Include 2 TB Encrypted Cloud storage)
61% off $129.96
Temps limité:
Have you ever felt creepy that a wedding suit ad is popping up on your web browser when you are actually getting married in several months, and you receive a lot of ads or emails from websites you don't even know?

Well, that's because your IP address has been exposed in public and that can reveal a lot of personal information about you. Your IP address shows your location, logging details, browsing history, the device you are most connected with, internet usage and lots of online activities. All the data could have been sold to the market and advertisers could know what topics might interest you.

With hide.me VPN, it can protect your online privacy by hiding your original IP address and preventing surveillance, spyware, malware and hackers. Plus, you can unblock websites or apps worldwide with fast and stable connections.

Hide.me VPN is straightforward to get started with and it allows you to connect up to 10 devices at the same time. It provides over 72 locations and 1800 servers globally. Additionally, they do not save any logs of your online activities. With it, you can surf the internet safely without any annoying and creepy censorship.


Caractéristiques
Version :

3.8.3

Développeur :

eVenture

OS :

iOS
Questions et réponses de clients
🔔 Can I cancel my plan at any time?
Réponse
Yes, you can. There is no limitation or any restriction.

🔔 What's the limitation of hide.me VPN free plan?
Réponse
Unlike the premium plan, hide.me VPN free plan supports only 1 device connection, 10 GB data traffic per month and 5 available locations. Besides, the free plan doesn't offer streaming support, fixed IP address and no dynamic port forwarding.

🔔 How do I get hide.me VPN for free?
Réponse
Hide.me VPN provides a free plan for 30 days, and they don't require any payment information. You can renew the free plan as well by sharing hide.me on any of your social platforms.

🔔 Is there any discount if I need a hide.me VPN longer period plan?
Réponse
Yes, if you need a more than 2 years plan for hide.me VPN, you can get it with an attractive discount. For the exact price, please contact the hide.me official by email support@hide.me.

Poser une nouvelle question
Recommandations