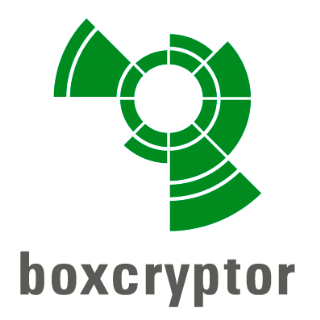 Personal License - 1 year
30% off $33.60
Personal License - 3 years
20% off $86.40
Business License - 1 year
30% off $67.20
Business License - 3 years
20% off $172.80
Temps limité:
After the popularity of high-speed Internet, a variety of cloud storage services emerge as the times require. Presumably, many people had forgotten the days when the mobile hard disk and the U-disk were around. Although each cloud service provider always emphasizes security and data privacy, users still have many concerns: I put my data on your server, who knows how you treat it? ——Especially for cloud storage services in some countries, maybe we can consider "locking" our cloud data?

Boxcryptor is such a "cloud lock-in" service, jokingly called "made in Germany" by many users in the encryption industry. Of course, it is created by German developers, and because it is powerful and reliable.

How Boxcrypter works

Boxcryptor is not a cloud service; it just encrypts local files.

Many people may misunderstand that Boxcryptor encrypts cloud data and uploads it to its server, and then users can read the encrypted files through it. Although Boxcrypter supports various popular cloud services, it is entirely an "offline tool.". In short, before using Boxcrypter, you need to have a cloud service account such as Dropbox or Nut cloud. At the same time, download the clients corresponding to these cloud services and save the files locally. Then, encrypt the saved files through the Boxcryptor client and upload them to the related cloud services.

To put it simply, Boxcrypter just "locks" your file. It doesn't make any changes to the file, including uploading it to its server or moving its storage location.

So you don't have to worry that Boxcrypter will complicate your daily works, nor do you need to worry that it will upload your files for other purposes. The only thing Boxcryptor does is to lock your file. No one else, including cloud service providers, can read this file except for your trusted hardware.

Besides, Boxcrypter also supports local files' encryption without requiring "cloud data" as a prerequisite.

Why choose Boxcryptor

Suppose you need to save your data in the cloud for easy use anytime, anywhere, and are very concerned about these data's privacy and security. In that case, Boxcrypter is a very suitable choice for you. In addition to encryption, Boxcryptor also has many features that make you like it.

Multi-platform support
As mentioned above, Boxcrypter is essentially a "local tool." For cross-platform device users, Boxcryptor supports almost all the platforms.

Multi-cloud service direct connection
Boxcryptor desktop will automatically identify the cloud services that have been connected locally. If it is a mobile application, Boxcryptor supports a one-button direct connection to multiple mainstream cloud services, except for the well-known foreign Dropbox, Google Drive, and Onedrive.

More functional Enterprise Edition
If you use Boxcrypter for business purposes, to ensure your data security and facilitate team cooperation, Boxcryptor also provides an enterprise version. The essential encryption function also optimizes team cooperation, including faster customer service response, team management, and Whisply integration.
Tags
Caractéristiques
Version :

2.47.1752

Développeur :

Secomba

OS :

iOS
Questions et réponses de clients
Recommandations